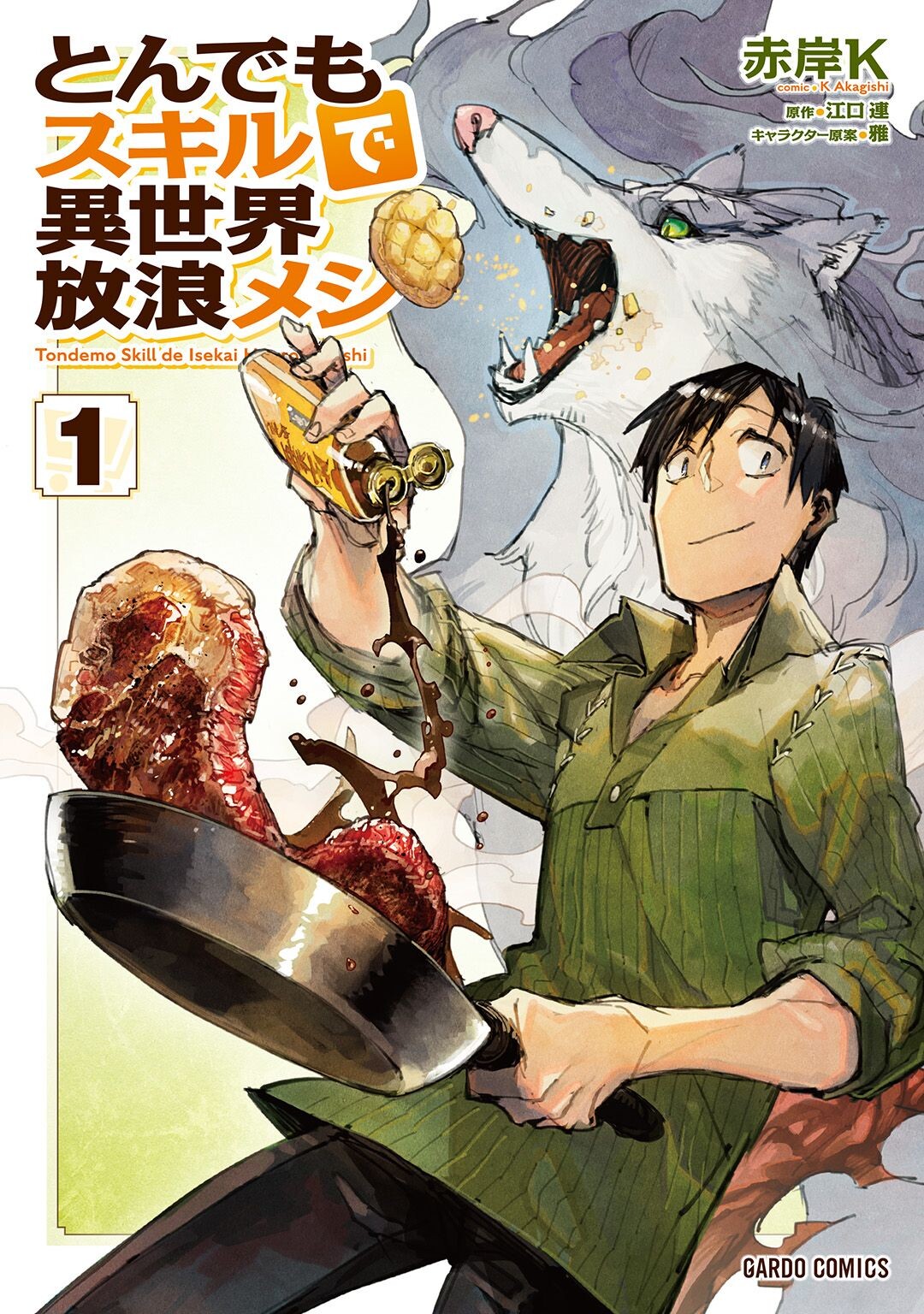 Rating
Tondemo Skill de Isekai Hourou Meshi
Average

5

/

5
out of
1
Rank
N/A, it has 30 monthly views
Alternative
Tondemo Skill de Isekai Hourou Meshi Aventura Gourmet Del Domador Legendario Campfire Cooking in Another World with My Absurd Skill Cocina De Fogata En Otro Mundo Con Mi Habilidad Absurda Gourmet Adventure of Legendary Tamer Hero Skill : Achats en ligne (French) Regarding the Display of an Outrageous Skill Which Has Incredible Powers Tondemo Skill Кулинарные скитания в параллельном мире สกิลสุดพิสดารกับมื้ออาหารในต่างโลก (Luckpim) とんでもスキルで異世界放浪メシ 拥有超常技能的异世界流浪美食家 擁有超常技能的異世界流浪美食家 網購技能開啟異世界美食之旅 网购技能开启异世界美食之旅 터무니없는 스킬로 이세계 방랑 밥
Summary
Mukouda Tsuyoshi has been summoned from modern Japan to a different world of sword and magic. He eagerly thought of what kind of a huge adventure was waiting for him, but actually, Mukouda is just a civilian who got caught in a Hero Summoning. On top of that, Mukouda's base status is shabby compared to the legitimate heroes. Suspecting the king of foul play, as he's morbidly obese in a kingdom in crisis, apart from being war-happy, Mukouda decides to leave the castle by presenting his lack of martial prowess. The only thing that Mukouda can rely on in this world is his unique skill Net Supermarket, that can only order goods from modern Japan's internet to the new world.
More Info About Series:
You're reading the manga called 'Tondemo Skill de Isekai Hourou Meshi' on NeatMangas.com.
LATEST MANGA RELEASES